Online Program for Addiction Recovery
We are so excited to announce the launch of our online program for Recovery! This program is a result of our combined decades of experience using holistic/alternative and classical yoga practices for healing. We have put together a program encompassing:
Pro-Recovery Diet & Cleansing
Meditation & Relaxation
Yoga

Mantra and Sound Healing

Self-Study

Breath

Relationships

Ayurveda (self-care practices)
Over the years, many of our students have lived with unresolved trauma, anxiety, depression, chronic pain and codependency issues as well their addiction. In our approach, which came first is not the main consideration, "meeting people where they are" is. We feel that all addictions can be traced back to a lack of connection. These practices connect you back to yourself!
This program is designed for those new to recovery, for those who are wanting to let go of behaviors that are not serving them, for those who have been in recovery a while, but are now ready to take it to the next level, and for those who have found the traditional programs weren't a good fit for them.
At the end of the 8-week program, you will be established in the daily practices that keep you feeling balanced and peaceful in your body, mind and spirit.
If you or someone you care about might be a good fit for this life-changing program, please share.
A lot of the folks we have worked with over the years feel "stuck", not able to move forward into a more joyful life.
You don't need to settle, freedom is available to you.
This Addiction Recovery program is a good fit if:
You are already in recovery, and want to increase your experience of freedom in your body, mind and spirit.
If you have been wanting to let go of an addiction or self-defeating behavior once and for all.
If you want the privacy and flexibility of an online program.
If a regular treatment program is not a good fit for you.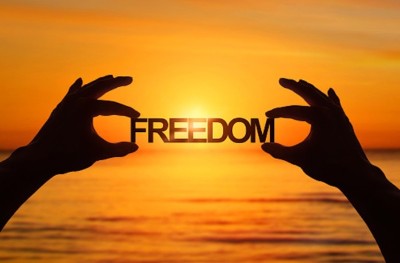 This program is filled with powerful life-changing practices that will have you feeling more peace and ease fast!
In just 8 short weeks, you will be living a lifestyle that leads to vitality, peace of mind, and comfort in your body.
If you are ready to take back your life and build a strong foundation for a life of freedom, you may be a candidate for this program.
Sign up for a Breakthrough Call to find out.
We look forward to speaking to you.
Giri & Govinda