Online Program for Addiction & Mental Health
Radiant Health is so excited to announce the launch of our online program Breathe in Recovery! Thanks to our combined decades of experience using holistic/alternative and classical yoga practices for healing, we have been able to create a program that encompasses:
Pro-Recovery Diet & Cleansing
Meditation & Relaxation
Yoga

Mantra and Sound Healing

Self-Study

Breath

Relationships

Ayurveda (self-care practices)
Completing my last week of the beautiful Breathe in Recovery offering. I didn't always do it perfect, I watched my resistance, and did it anyway most days until small and certain shifts began to arise. Over the weeks many many insights showed up as my body transitioned through the asanas. The course is full of amazing practices that I can access over and over as I am called to them. Thank you so much Giri Bek and Govinda Yogi, I could feel your love filled presence every moment of the practices.
Here is what one of our program participants had to say. 
"I was introduced to the Breathe in Recovery program with Giri and Govinda toward the end of my 50 day in-patient treatment for addiction. Knowing I was returning home with an opportunity to continue my recovery at home with some guided structure instantly set my mind at ease. It was a true challenge being released from the safety bubble of rehab back into the real world with all life's stressors. This program gave me a guide to transition into a healthier life for myself. The wellness diary holds me accountable to show up for myself every day. Each week new meals are introduced that make it easy to maintain a healthy diet on a hectic schedule, they even come with instructional demos which are not only helpful but I find quite comical at times! The support calls help me know I'm not alone and have caring support when I need it. I cannot say enough positive words about Giri and Govinda, their light and wonderful energies have been such a welcomed addition in my journey to a happier and healthier me!"
Incredibly grateful,
Robin Leigh
We feel that all addictions can be traced back to a lack of connection. The practices included in the Breathe in Recovery program connect you back to yourself!
Is Breathe in Recovery Right for You?
Over the years, many of our students have lived with many unique challenges while working to overcome addiction. We have worked with people struggling with:
• Unresolved trauma
• Anxiety
• Depression
• Chronic pain
• Codependency issues
In our approach, we do not focus on which came first, but on "meeting people where they are."
Not only is our program designed to help those who are new to recovery, but also for those who have been in long-term recovery, but are now ready to take it to the next level.
A lot of the folks we have worked with over the years feel "stuck", not able to move forward into a more joyful life. Breathe In Recovery is meant to serve those who are wanting to let go of behaviors that are not serving them, and to offer an alternative to those who have struggled to align with the traditional programs of recovery.
This Addiction Recovery program is a good fit if:
• You are already in recovery, and want to increase your experience of freedom in your body, mind and spirit.
• If you have been wanting to let go of an addiction or self-defeating behavior once and for all.
• If you want the privacy and flexibility of an online program.
• If a regular recovery program is not a good fit for you.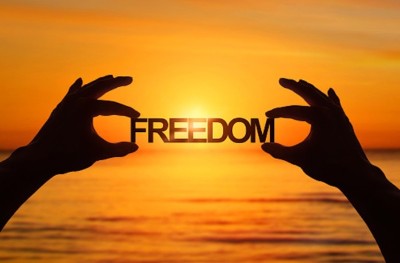 This program is filled with powerful and life-changing practices that will have you feeling more peace and ease, fast!
What is the Breathe in Recovery Program?
What to expect in your 8-week program:
This program is delivered online and through Zoom video calls. Upon registration, you will receive a Welcome Package that contains:
All the links to program materials
Links to support calls
E-mail
Instructions to join the Secret Facebook Group-"Breathe In Recovery Private Forum"
Two 1 hour group support calls per week
We encourage you to bring any questions or issues that come up to the support calls or the private Facebook forum. The forum is an excellent way to connect, ask questions, share with and support other participants.
One 30 minute private call every 2 weeks
This private call will focus on Mindset and Accountability coaching. This is also a safe space to ask questions you may not want to address in the forum or support calls. (If a private issue arises, that you feel needs to be addressed before your next private call, please e-mail us at the provided address.) Having all of these supports in place will keep you motivated and on track!
2 food demo videos per week
Along with all the other step-by-step program videos, we are excited to provide you with easy to follow videos with quick, nutritious, pro-recovery recipes to keep you nourished and stable. We even provide a shopping list!
Continued Support
Upon completion of the program, you will also have ongoing access to all the training videos, so that you can keep coming back to them over and over if desired.
Part of the Breathe In Recovery program examines beliefs that may be limiting your experiencing of your "Best Life". We re-program with more supportive beliefs moving beyond the limitations of the mind.
At the end of 8-weeks, you will have a firm foundation to build on and continue thriving and flourishing in your brand new life!
If it sounds like you may be a good fit for this program,
Schedule a Vision Call Now to find out.
We look forward to speaking to you.
Giri & Govinda